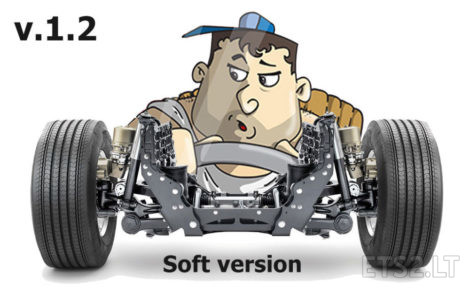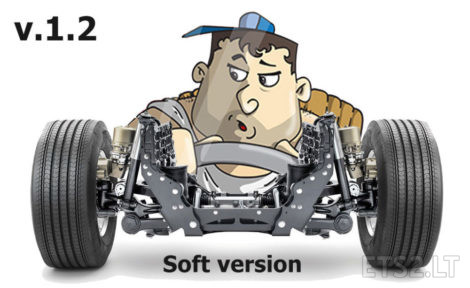 This mod increases the truck's cab oscillations. In ETS2 the drive is fixed as if it is connected to the seat. The drive head does not move. It is designed to partially simulate the movements of the driver's body and the driver's head. In short, this mode focuses on the impact that truck physics has on the cab.
Unlike the first physics mode, the oscillation was softened and the response of the cabin to the curves was reduced.
You don't need to change the trailer balance, but I can say that you can get better results at the lowest level. My mod does not change your existing trailer settings.
In your settings, realistic camera movement must be marked and the coefficient slider must be brought to the end.
TSM combination and Hungary map videos are used in this video.
The balance of the trailer on the map of TSM is 0 (Lowest), the balance of the trailer in Hungary is 1 (highest). These elections are meant to show that the difference is not significant.
Realistic camera movement is selected in the game and the coefficient is the highest.
When I play ETS2 for myself, I set the g_trailer_stability value to -2 or -3. You can set this from the console command line. However, if you play in these settings, you must be very careful when cornering.
The following video shows how the truck reacts to various road conditions and various trailer balance settings. In the video, the balance of the semi-trailer is at the lowest level from the 13th minute with the sections with the broken roads.
Have fun.
This mod works in ETS2 1.31 and ETS2 1.32.
Tekteker haydar
Credits:
Tekteker Haydar
DOWNLOAD 122 KB