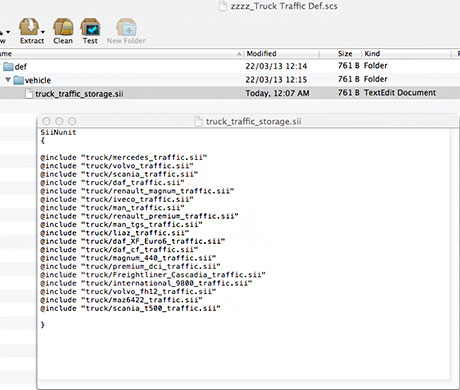 Ah ha! I got the Truck Pack AI Traffic mod to work with ETS2 1.3.1!
The original instructions were a bit confusing. Why they didn't include a Def file with it I really don't know.
Copy this file I made which also allows for easier editing of the truck_traffic_storage.sii too!
See attached image for example.
Author: mike_mac
DOWNLOAD 1 KB