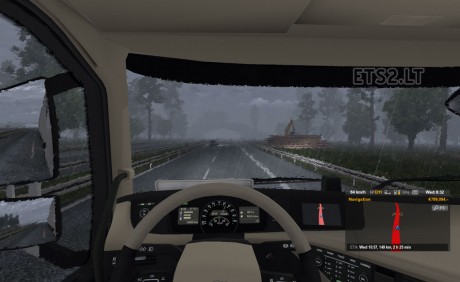 This mod adds better rain sound effects at exterior and interior of the truck. With this mod for sure you will use the Rain Probability at maximum. You feel like you're in a truck and outside it's raining. Also if you use the exterior camera you won't belive you're playing a game. The immersion is superb and I don't say this because I'm the creator of it. Also this mod makes the exterior sound a little louder, but not much, just to make it sound more realistic. Also, since version 1.5 it includes a more realistic effect of the drops on windshield and lateral windows.
Changelog 1.6.2 version:
– Updated for the latest version 1.14
Author: nIGhT-SoN
.