Tested on 1.23.x
You can upload everywhere ONLY if you keep the link and credits
Credits:
HenricoT
DOWNLOAD 21.4 MB
Keep original link if posting on other sites! 😀
Credits:
TIMDAM
DOWNLOAD 27 KB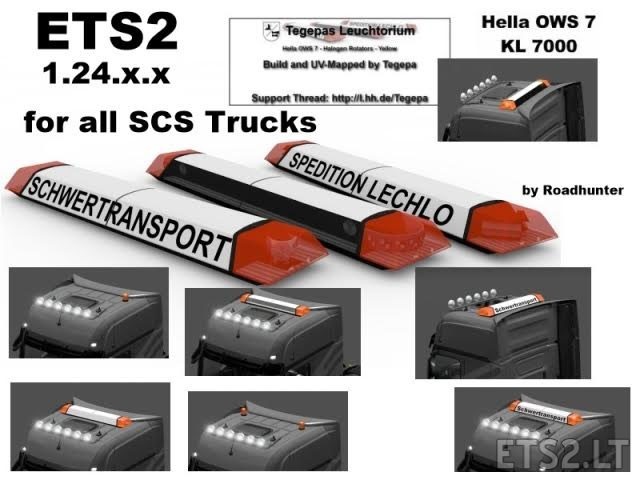 ETS2 1.24.x.x
Tegepas Leuchtorium V3 26.05.2015
for all SCS Trucks
Hello OWS 7
– ows 7 Heavycargo without light
– ows 7 Heavycargo with light
– ows 7 with light funktion
– ows 7 with headlight
KL 7000
– 1x left orange
– 1x left black
– 1x left & right orange
– 1x left & right black
Build and Mapped by Tegepa
Rebuilt and convert to ETS2 by Roadhunter
Don´t upload this file on other hoster.
supported me through PayPal : www.paypal.me/Roadhunter
======================================================
Visit
my page
http://roadhunter-z3d.de.tl/
======================================================
Don´t upload this file on other hoster.
Credits:
Tegepa / Roadhunter
DOWNLOAD 3.3 MB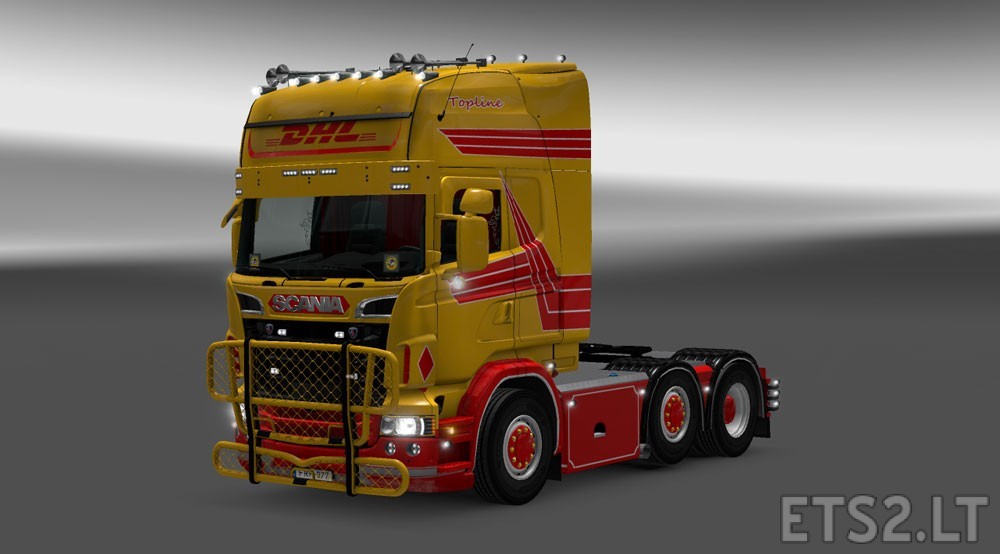 Tested on 1.23.x
You can upload everywhere ONLY if you keep the link and credits
Author: Catalin
DOWNLOAD 21 MB
Freightliner Classic XL.
It prescribes a separate slot in the cabin Iveco
It contains new and corrected textures and models (in the interior and on vneshke)
Catterpilar and Cummins engines with their sounds,
a little tuning,
adaptation to the DLC cabin Accessories,
The archive template and trial coloring.
Changes in version 1.6 of the author
Changes in version 2.0
Upgrading to 1.24.
Fixed GPS position
Changed the texture for the BFGoodrich tires
Fixed texture Continental tires.
Other minor changes
Tested on 1.24
Credits:
Authors in Rig'n'Roll: Softclub-NSK The authors of the envelope in ETS2: Oleg Conte, Sergej Baltazar Author details with a couple of other mods: dmitry68 The authors of various small things in the salon I do not know / do not remember Sound Authors: odd_fellow, were used some sounds Kriechbaum Author wheel: Ventyres Everything else odd_fellow, and SCS Software.
DOWNLOAD 240.9 MB
Tested on 1.23.x
You can upload ONLY if you keep the link and credits.
More skins are coming soon
Author: HenricoT
DOWNLOAD 21 MB