– Has its own interior
– Support Interior DLC
– Plastic and paint parts.
– Tested on 1.26
Credits:
Павел Тимохов, Volodia, Rafal
DOWNLOAD 92.8 MB
Skin for Scania R SCS Topline M.M.Acquisitions LTD.
Tested in game version 1.26
Author: Bayun4ik
Please dont re-apload without the author's link
More than my works you can see on my page in Steam :
http://steamcommunity.com/profiles/76561198127877439/screenshots/
If you want to support the author
My WebMoney requisites:
Z214474856763
E189383760967
Credits:
Bayun4ik
DOWNLOAD 313 KB
This mod add trailer ( Kalflant Trailer) in game, work with all version.
Credits:
scs,predator544
DOWNLOAD 9.2 MB
ASN logisnic company skin for MACK SUPERLINER
Test on v1.26
Credits:
Andrew Bukin
DOWNLOAD 62 KB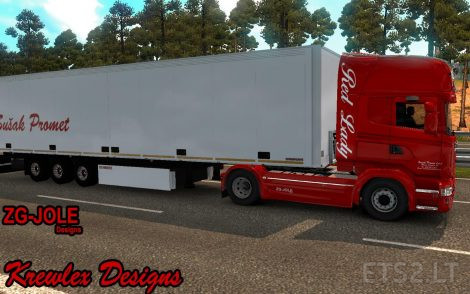 Red Lady skin v1.2
Works only with RJL Scania
Skin will be updated as we continue to add stuff to out truck .
Huge Thanks to Mr.ZG-JOLE for making this possible.
Credits:
ZG-JOLE , Sušak Promet , Krewlex Designs
DOWNLOAD 137 KB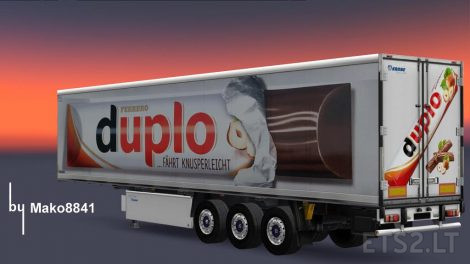 – Trailer Krone Cool Liner Duplo
– Standalone.
– In Traffic
– Tested in ETS2 v1.26.x.x.
– Made with ETS2 Studio
– Running out of ideas. If you have any, please let me know. Thanks…
*** NO MOD WAS STOLEN, COPIED, OR CHANGED!!!***
– Please respect my work, and the download link, enjoy, thanks…
Credits:
Mako8841, SCS Software
DOWNLOAD 2 MB