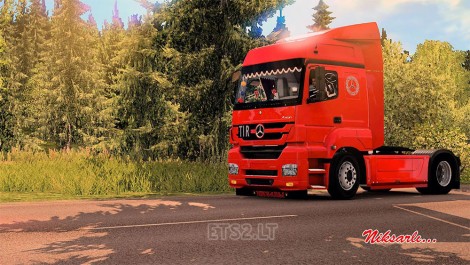 Version 1.20.0.7s
Axor MP2 Cab and MP3 Cap
Taglift and Midlift
New Addons
Sounds
Credits:
Niksarlı-jgut-Danz
DOWNLOAD 46 MB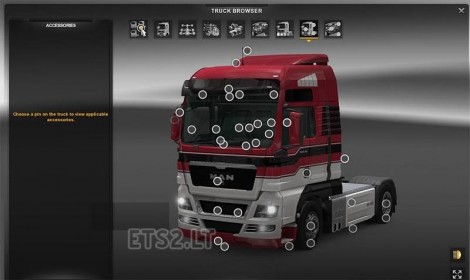 This pack contains a lot of new tuning parts for both exterior and interior of the MAN TGX.
Added accessories:
– Side curtain.
– Factory visor with an inscription
– DVR: screen to configure through F4 "front mirror" (two installation point, and if put, it is necessary to remove the front mirror, because it will be displayed incorrectly)
– Leather trim on the rear wall (put out)
– Blankets, pillows, sleeping bag in
Credits:
King69
DOWNLOAD 38.9 MB
I am big fan of bus. I edited all on this bus, but mirror have problems, if somone know how to fix that, please contact me: hamzabejtovic@hotmail.com
Credits:
Hamza B. (me)
DOWNLOAD 22 MB

Skinpack for Volvo FH2012 and coolliner
Credits:
rh-truckfotografie
DOWNLOAD 1 MB
– Replaces cool liner
– Updated for new versions of the game
– added lightmask
– fixed bugs
– added AO
– changed wheels
– fixed skin
– addapted for default scs trucks
REUPLOADING TO OTHERS FILE HOSTERS STRICTLY FORBIDDEN!
Credits:
Iskren, Pawel, Scorp, Ventyres, Jekich1, Alexart247, XardoniK, Pavel Gorshkov, ExCrimea
DOWNLOAD 61.3 MB
TNT Skin for Scania Truck and Trailer
Author: Caseiro
DOWNLOAD 3 MB
Lamborghini Skin for Scania Truck
Author: Caseiro
DOWNLOAD 3 MB