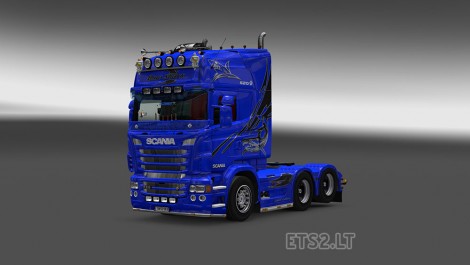 Mod tested on Scania RJL 1.4.1
Game version 1.20,1.21 an 1.22
Don't reupload to other sites or respect original link for download!
And pls dont ask me for other mods-addons, all you see you can find on this page 😉
Author: #Borce
DOWNLOAD 336 KB
This mod simulates early and late autumn.
Features
Less leaves on trees and autumnal colours in early autumn
Fallen leaves on sidewalks and sides of roads in early autumn
Leafless vegetation in late autumn
Autumnal daylight hours
Appropriate temperature readings
No thunder and lighting
No harvesters
Works with Promods, TSM, Rus Map, Poland Rebuilding, and others.
*To run both early and late autumn mods on Hungary Map you will need the fix included in the download pack.
Compatibility: 1.22
Changes in v4.4
Updated for patch 1.22
Recommended settings
HDR: Enabled
Vegetation Detail: High
Grass Density: High or Medium
Important!!
Early & Late Autumn is a weather and graphics mod so other weather and environmental graphics mods should be disabled.
Early & Late Autumn should be given a HIGH priority in Mod Manager.
Please note that these are two separate mods and should not be used together.
Author: Grimes
DOWNLOAD 213 MB
Volvo FH 2012 green and black interior if any 1 wants any other colours let me know enjoy
Author: jako2015
DOWNLOAD 6 MB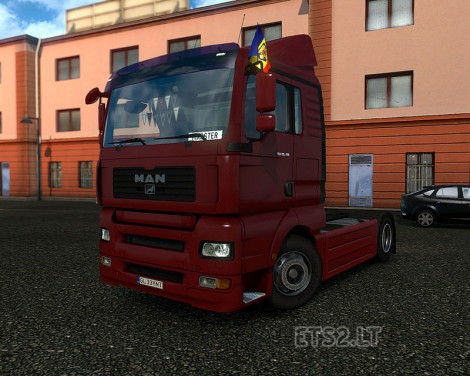 1st December is the national day for Romania, so i made a small free DLC for my TGA
Author: MADster
DOWNLOAD 2 MB
– A high visual quality truck and low poly count
– A good looking interior (UK in the next version)
– All default accessories
– All default skin
– 4×2 / 6×2 – midlift / 6×2 – tagligt / 6×4
– Heavy bumper available for all chassis
– Curtains and side curtains
– Purple sunshield
– GPS Mio Spoirit
– Cab Accessories DLC compatible
Authors: MADster & SCSSoftware & Giants Software
DOWNLOAD 33 MB
Mod is an adaptation of Volvo FH16 2009 Interior/Exterior Rework mod for Ohaha`s Volvo FH Classic mod (version 15.4s)!
Key features:
– New improved dashboard in HD;
– Vast majority of interior textures changed on HD ones: plastic/fabric/leather materials, tachograph, mp3-radio, lamps, floor mats, sleeper etc;
– Interiors recreated using real life data;
– Improved exterior truck textures: front lights, lateral lights, tail lights, rear mudflaps, grill, sunshield, schilds, mud guards etc;
– New HD versions of outside interior textures;
– RHD and LHD compatible.
Installation instructions:
1.Extract scs file from downloaded archive to mod folder of ETS2;
2.Open in-game mod manager and enable "Ohaha`s Volvo FH16 2009 Interior/Exterior Rework with higher priority, than Ohaha`s mod;
3.Play!
Mod is successfully tested on ETS2 ver. 1.22.
Credits:
AlexeyP. Credits to Ohaha and SCS for this truck.
DOWNLOAD 32 MB
Argentina standalone Trailer Pack
It works in 1.21/1.22
compatible with DLC Scandinavia
Wheel standalone
​Don't upload the mod in the other link and respect the credits.
Authors: MiguelAngel988, Crisan21
DOWNLOAD 22 MB