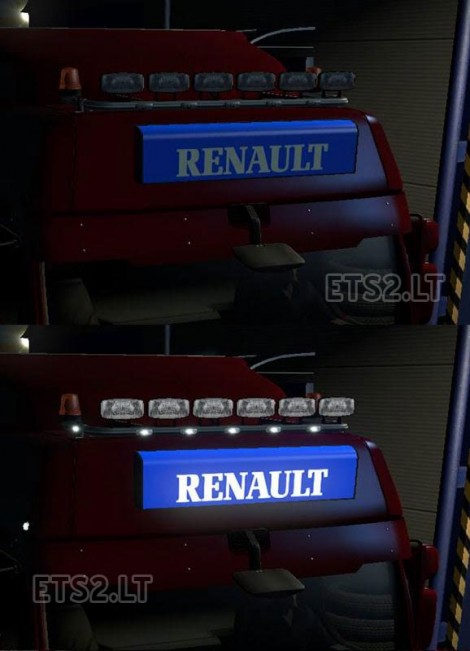 Tested 1.19
Template inclus
Credit:
Matdom1988
DOWNLOAD 155 KB
Version 1.3:
– Separate chassis.
– Two for Crane PK 50002 EH
– Two for auxiliary fuel tanks with capacity up to 1500 litres.
Authors: Pendragon, WrittenExample, GT-Mike, ohaha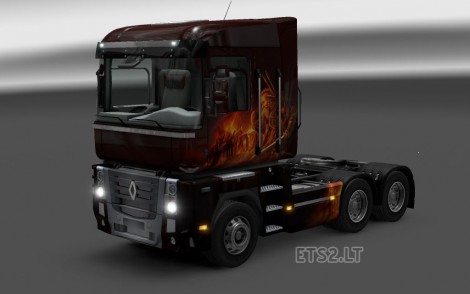 This mod will add sideskirt plate for Renault Magnum 6x chassis.
Compatible versions: 1.17.x, 1.18.x, 1.19.x
Ready for mod manager.
Please do not reupload on other websites!
Author: fachri2000
DOWNLOAD 3 MB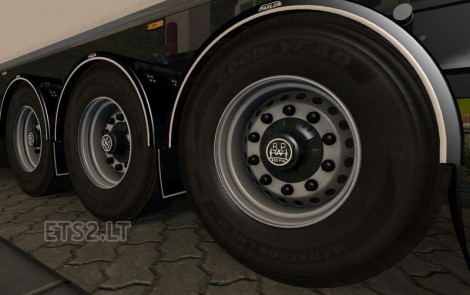 – Interior and exterior sound of a mix of SCREAMING truck gear axles and semitrailer tires.
– It does NOT replace any default or mod engine sound. It just adds background sound, so it should work with any truck, either vanilla or mod.
Credits:
– SCS for sound files and main config.
– Ludmilla Power for interior cab sound file.
– Me (Irreo/Katixa) for parameters values, sound edit (pitch, volumes, noise, etc.)
Credits:
Irreo / Katixa
DOWNLOAD 0.2 MB
Update for version 1.19
Work for all trucks!
Credits:
Fallen Angel, TlesGames
DOWNLOAD 0.3 MB
Update for 1.19
Including:
– Lights
– Additional faraois
– Horns
– Factories logos
– Plates
There are about 100 Optional accessories.
Credits:
Jean Pierre, Moders Team Poland
DOWNLOAD 49.7 MB