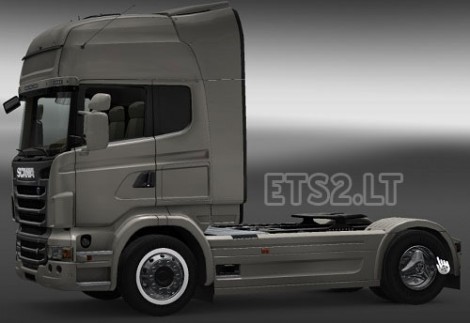 Wheel rim by nico G actualization 1.17 1.18 remplaced STEEL rim
Credits:
NICO G and davish
DOWNLOAD 0.8 MB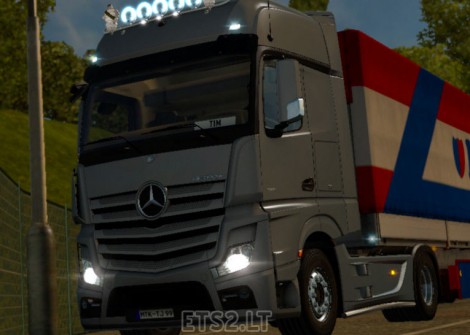 With the Mod of the turn signal sound of the new Actros is replaced.
Now you hear the real sound of the turn signal orginalen MP4.
-Mod Adapted to 1.18.0.9 (SCS has fixed the transposed digits. Retrieved from "1485" to "1845") for the new sound Turn Signals Sound available now (for higher horsepower numbers).
Credits:
heBaumLetsPlay, Sascha LKW Fahrnünftig
DOWNLOAD 26 KB
At the request of the spread wheel Scania R700
Tested: 1.18.0.6s
Author: AU44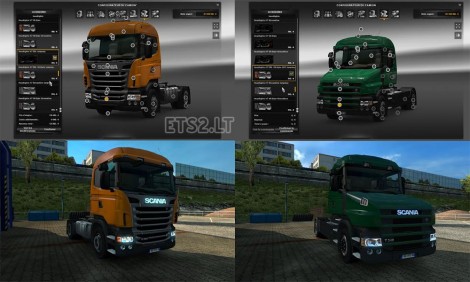 Daytime running lights for Scania RJL and T, accessory more, have the mod Scania Scania T or RJL obligatory. thx to respect the credit and don't re-upload
Credits:
Savoyard Custom
DOWNLOAD 7.7 MB

The small tuning for Mercedes Benz MP4.
For cabin "Streamspace":
Air signals (horns)
Additional lights on the mirrors (earrings)
Two high bar-and one with two slots for flashers and dimensions, the other with the very high bar-th and dimensions + slots for flashing lights (it is painted in the color of truck)
Other:
Two types of additional lights front grill
Fenders + fog lights
In this fashion present their extra lights
Test version: 1.18.0.1
Author: xsandr
Credits:
xsandr
DOWNLOAD 15.9 MB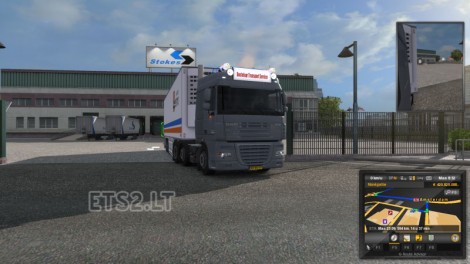 Tested on version 1.18
Credits:
sgmodding. 50keda
DOWNLOAD 7.93 MB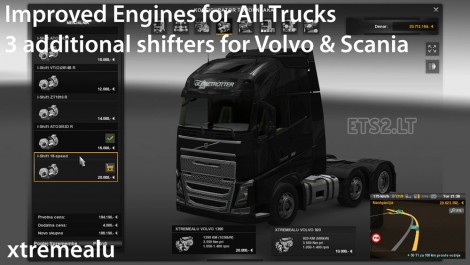 Improved truck engines + 3 additional shifters for Volvo & Scania:
– 580hp & 680hp for DAF XF
– 550hp & 680hp for DAF XF EURO 6
– 650hp & 720hp for Iveco Hiway/Stralis
– 700hp & 820hp for MAN TGX
– 720hp & 815hp for Mercedes Actros
– 740hp & 830hp for Renault Magnum/Premium
– 850hp & 990hp for Scania R
– 860hp & 1000hp for Scania Streamline
– 890hp & 1150hp for Volvo FH
– 920hp & 1390hp for Volvo FH16 2012
– 14, 16 & 18-speed transmission for Volvo FH16 2012
– 6, 16 & 18-speed transmission for Scania Streamline
Mod version: 1.0
Tested on: 1.18, should work on earlier versions too
DO NOT REUPLOAD. DO NOT CLAIM AS YOUR PROPERTY. RESPECT ORIGINAL DOWNLOAD LINK [MEDIAFIRE].
Author: xtremealu
DOWNLOAD 47 KB