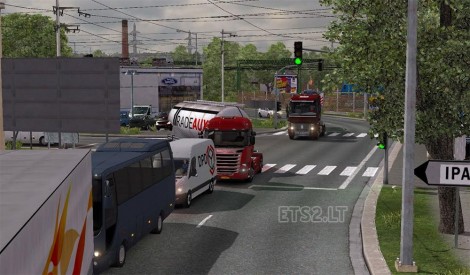 – Exterior and interior sound for gravel and grass (noticable mostly if you drive slowly).
– Interior and exterior sound of a mix of lovely SCREAMING truck gear axles and semitrailer tires.
– It does NOT replace any default or mod engine sound. It just adds background sound, so it should work with any truck, either vanilla or mod.
Credits:
Irreo/Katixa
DOWNLOAD 2 MB

Tested on version 1.17.x with no problems or crashes.
Credits:
ets2 Whell convert: Mahirbey, Bertan06, Furkan61, letikedi7, Kasabalı ets2 1.17 convert: SCS, Blade1974
DOWNLOAD 44.9 MB
Engine works like Scania Streamline 620 HP Engine
Mod has got new transmission…
If you want to share it,Please Don't Change Link
Credits:
Cesaret020
DOWNLOAD 3 KB
Tested 1.17 version
Author: moslem baraghoosh [hempam group]
DOWNLOAD 120 KB

This mod changes:
For Scania the streamline:
R730, R620, R580, R560, R520, R500
For Scania R series:
R730,R620,560,R500
Instead this badges, V8 badge is added
Author: Nikola Kostovski
DOWNLOAD 5 KB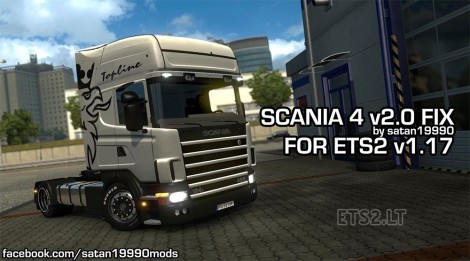 Fix for v1.17. Fix must load after Scania mod.
Credits:
satan19990
DOWNLOAD 0.8 MB