ETS2 South Korea Offroad Map v2.0 : 2015-04-24
New in v2.0
ㆍMy primary goal has been completed. So, The release version is '2.0'.
ㆍAdded 3 Cities, 5 Offroads.
ㆍTotal 18 Cities, 27 Offroads.
v2.0
ㆍ Compatible : ETS2 v1.17
ㆍ QnA : http://forum.scssoft.com/viewtopic.php?f=32&t=179076
ㆍ File Name : zzzzzzzzzzzzzzz_south_korea_offroad.scs
Installation:
step 1. Copy zzzzzzzzzzzzzzz_south_korea_offroad.scs
step 2. In 'My Documents/Euro Truck Simulator 2/mod' folder
Paste zzzzzzzzzzzzzzz_south_korea_offroad.scs
Credits:
Hemil
DOWNLOAD 8.3 MB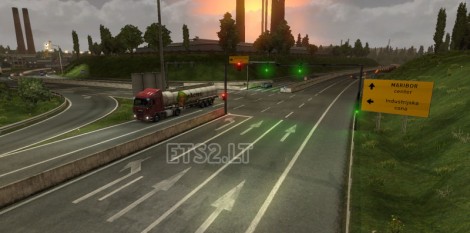 ETS2 – MHAPro EU 1.9. (Compatible with 1.16.x None-steam and Steam and higher):
*********************************************************************************
1. new company MHA service
2. new company Transport21 (city version)
3. new city Chemnitz (D)
– company Europe
– company Transport21 (new city version)
– company MHA service
– company Farm
4. complete new connection from highway to city Chemnitz (D)
5. new company MHA service in :
– Austria -> Linz, Klagenfurt
– UK -> Carlisle, Cardiff, Aberdeen, Cambridge, Plymouth, Liverpool, Grimsby, Maidstone
– Slovakia -> B.Bystrica, Košice,
– Hungary -> Debrecen,
– France -> Metz, Calais,Dieppe
– Czech Republic -> Brno,
– Belgium -> Liege,
– Germany -> Mannheim, Nürnberg, Bremen, Magdeburg, Düsseldorf,
– Poland -> Poznan, Wroclaw, Lublin, Grudziadz
– Nederland -> Groningen,
– Switzerland -> Zürich,
– Italy -> Verona, Belluno, Torino
6. new highway A29 from Dieppe (F) – Le Havre (F)
************************************************************************************
Version: 1.17.x and higher
Author: Heavy Alex
DOWNLOAD 438 MB
– Move to new version 1.17
– Add sign, add house, building, edit traffic, and other minor change
Credits:
legiunnaire and more in file map
DOWNLOAD 5.38 MB

Work on 1.17.x
Video and screenshots were made in versions prior to version 1.17
0.1.2 changes:
– Bug fixed
Please report any bug found in the comments, so that I can fix it as soon as possible, thank you. (If necessary, attach a photo via a link containing the photo)
Credits:
Danny
DOWNLOAD 63 MB

Work on 1.17.0.20s
Video and screenshots were made in versions prior to version 1.17
Author: Danny
DOWNLOAD 133 MB

The map is in Alpha stage and only works on version 1.16.x and will convert 1.17 with big update that will resolve bugs and mistakes made
in this first version.
For more information check my facebook page .
NOTE: On the map there is missing signs not yet available or made. When made launch the update to version 1.17 will add you resolve bugs and signs.
Facbook page : https://www.facebook.com/ROMAPBYANDU
Credits:
My team : Andu: Map maker main and model maker Deathorange: Map maker Anto007: Map maker Bytza: Map maker Addicted: Model maker VIBER: Model maker Others: Bluetruck: Several models Frank007: Several models FLD: Prefab and models
DOWNLOAD 376 MB

Hello friends, Today went updating the Steam ETS 2, updating the game to version 1.17.0. For those who tried to run the EAA V.2.3, realized he crashed.
For everyone to play the EAA in the new version of the ETS 2, we created the EAA V.2.3.1, functional, however, a problem can not be corrected, because we depend on ZModeler suffer an update too. The problem does not cause the lock set, however, the traffic disappears when entering some "prefabs" exclusive EAA.
Work on: 1.17
WARNING: PASSWORD FOR unpacking: sempreeaa
Author: Team EAA