ETS2 MAP LEGIUNNAIRE2 v39
BASE L5 must active
default download : Addon Map ( But you can switch from Addon to Standalone map by open File "Map Legiunnaire2 v39.zip with winrar or winzip, then go to "map" folder and change the folder name "europe" to "yourplayingmodule" and file "europe.mbd" to "yourplayingmodule".mbd
Release date Feb 10 2016
Tested on ETS2 patch 1.22 xx
Change list
Map Legiunnaire2 v39
– move to patch 1.22 (def vegetation, game data edited)
– edit def traffic (reduce too much traffic)
REMEMBER only share, report some bugs, latest update of map, previous patch map, official page :
http://myspacenote.blogspot.com/2014/07/ets-2-map.html
Credits:
legiunnaire and more in file map
– Some bugs fixed
– Many Cities and some routes added
– Some routes have pothholes
Tested on 1.20
Author: ttcsdmsalgado96
DOWNLOAD 570 MB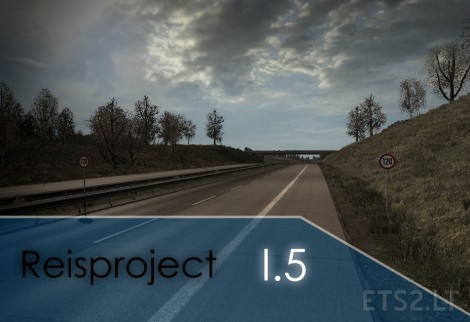 ReisProject 1.5 | 02-02-2016
Changelog 1.4 > 1.5:
——————————
– Inclusion of Scandinavia DLC
– Lot of new and rebuilds
– Bug fixes
– Def Tuning
– New Textures
– etc.
II Prerequisists
——————————-
– DLCs Going East+Scandinavia
III. Special Information
————————
1. SCS free Hungary-DLC was not included due to many strange conflicts which occure with the city of Budapest – result: Deletion. Great.
2. The console gonna display some yellow lines. Don't get irritated about that! Some road sections needed be enlarged to create a better road scenery and that's the fact these lines are angry about.
3. Since I don't know anything about working with Zmod, I was not able to convert some of the signs to the current PMG-/PMD format.
4. I hate those shimmering road blocks/dead ends – thats why you won't find any of them in modified/new areas – so, have a look at the Map!
5. You are not able to change anything relating defs;models;textures etc. Keep in mind, that all your changes in this map will be overwritten by any upcoming update!
6. It's strongly recommended to throttle down ETS2s genereal speed with the usage of the command: "warp 0.65" ETS2s speed is much to high, it feels like a racing game with a general speed of about 170kph
>>>Notice: Altough this mod took a lot of time for it's creation, some unknown problems could be possible.
IV. Credits
————————
– sign model by bora
– sign model2 by kamaz – converted by merlinita
– overlay definitions/flags by merlinita
– Elektronische Anzeigetafel by ? – converted by merlinita

Russian city names for default ETS2 map + Going East + Scandinavia + Promods 2.00 + RusMap 1.6 + Trucksim 6.2 + MHAProEU 2.2.2 + EAA 3.0
Version 1.51
– Fixed badly translated city
Version 1.5
– Added EAA 3.0 translation
Version 1.4
– Added RusMap 1.6 translation
Contents:
* Base game translation
* Going East! translation
* Scandinavia translation
* Promods 2.00 translation
* Trucksim 6.2 translation
* MHAProEU 2.2.2 translation
* EAA 3.0 translation
Credits:
Narzew
DOWNLOAD 428 KB

Map "Around Russia".
Autonomous.
Test version 1.22.h
Download both files, unpack and plug in the game. Use a profile from the archive.
Credits:
Scorohodov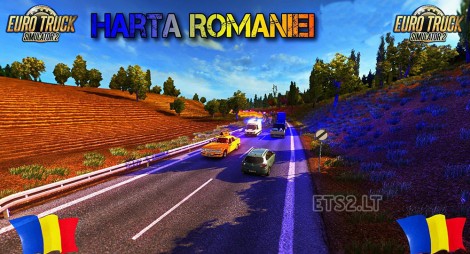 Version 8.1:
* Changes are made to some models to improve performance.
* These moficari are found in almost all ways.
* When winter mode is increased during (the window delivery) of goods.
* Map corrections are made.
* Mod is improved
* Corrections to how autumn textures and mapping.
* New vehicles in traffic You (tandem) with speed correction mode winter.
Authors: Elyxir, Alin2008Todor
DOWNLOAD 4.6 GB

This map contains towns state of Rio De Janeiro.
Map Standalones.
Contains skins trailers.
Real company maps.
Select game module in menu
Version: 1.22.x
Authors: SCS, Autosim-games, RJMap
DOWNLOAD 1 GB