Mario Map 11.7 For E.T.S. 1.25
Map Included:
– Russia
– Ukraine
– North America
– South America
– Europe (+ New Countries)
Download All 9 Parts to Work.
RESPECT the developers work and the package usage guidance.
It is NOT ALLOWED to share the mod in private
It is ALLOWED to share the mod ONLY VIA THE ORIGINAL DOWNLOAD
DOWNLOAD 2.9 MB part I
DOWNLOAD 94 MB part II
DOWNLOAD 435 MB part III
DOWNLOAD 408 MB part IV
DOWNLOAD 111 MB part V
DOWNLOAD 95 MB part VI
DOWNLOAD 315 MB part VII
DOWNLOAD 278 MB part VIII
DOWNLOAD 160 MB part IX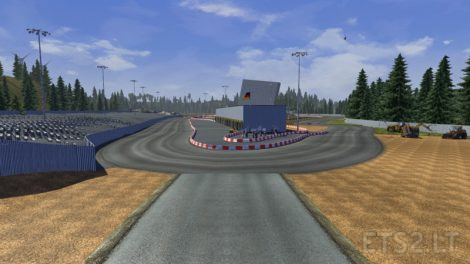 – Whole mod is recreated
– Signs are now correct
– Deleted lots of not important objects
– Track is now in real scale (about 400% bigger)
– Track is not flat anymore. Much more realistic.
– Added new city: Nürburg
– New road to Nürburg and Nürburgring (watch the picture)
How to install:
1. Open ets2 with the old version of the mod
2. Go to the nearest repair service
3. Save the game and exit
4. Delete the old version of the mod and put this new version in (ets2 mods folder)
5. Start the game and edit profile
6. Enable this new version of the mod
7. Open your profile and start playing
Author: Maximate
Bayshore route, Tokyo map mod for ETS2 v1.25
"The Metropolitan Gateway"
Tokyo International Airport is one of the Top 10 Busiest airport in the world and most busiest airport in Japan.
Many of the domestic flights connecting Tokyo to everywhere in Japan from this airport.
This is a first place to visit in Tokyo for many Japanese.
Oi toll barrier build for collect toll from the car across Kanagawa – Tokyo border.
There was one of the bottle neck on Bayshore route before ETC become common.
In addition , after the merge both of Kanagawa and Tokyo toll area, this toll barrier`s role left only few reasons.
The government planning remove the toll barrier until hold Tokyo 2020 Olympics.
DLC Scandinavia and Going East! required.
Credits:
Koutsu
DOWNLOAD 50.4 MB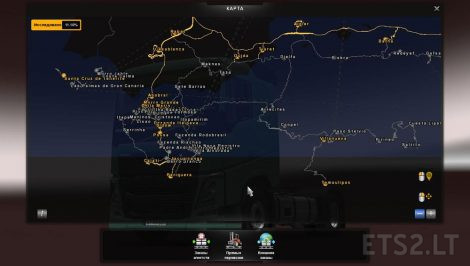 Error correction
Fix crash near the town of Cajati
Unpack the archive into a folder to move the mod with the replacement of
Authors: elvisfelix, combining maps: voldemar56
BASE L7 must active
default download : Addon Map ( But you can switch from Addon to Standalone map by open File "Map L2 Vxx.zip with winrar or winzip, then go to "map" folder and change the folder name "europe" to "yourplayingmodule" and file "europe.mbd" to "yourplayingmodule".mbd
Release date Sep 19 2016
Tested on ETS2 patch 1.25.xx
Change list
Map L2 v51
– Change map file name from legiunnaire2 to L2
– Update for patch 1.25
– fix house sink/flying
– fix ai car collison when pass the intersection
– edit view, hill etc
Credits:
legiunnaire and more in file map
DOWNLOAD 4 MB

40 cities + Jazzycat trucks traffic.
Bad and good roads.
Map To version 1.25
-Start By a new game in the gaming unit to choose: m.mbd
REQUEST: When placing the mod for other resources to preserve the author's link!
Credits:
Aretei