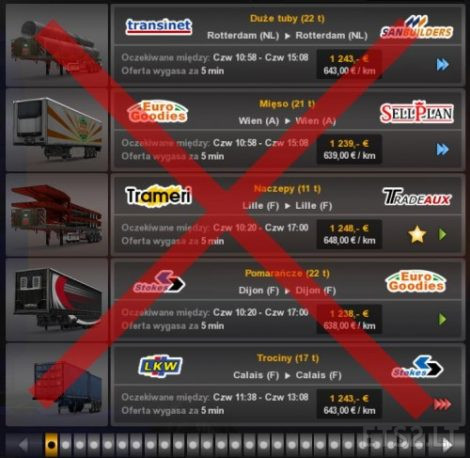 Deletes all Trailers from freight market, so that you are allowed to use only your own standalone trailers.
Compatible with all DLCs incl. Vive la France, Heavy Cargo and additionally compatible with Promods and/or Rusmap
PS:
If you wanna keep the SCS Heavy Cargo Trailers, you will have to use Version 1.3.1 below.
Credits:
satan19990, HrMatze
DOWNLOAD 65 KB