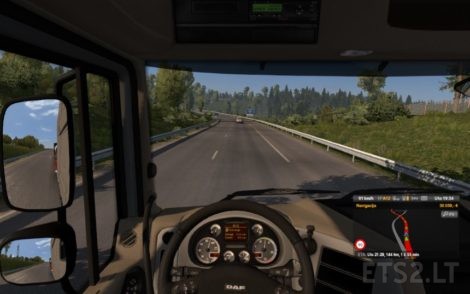 Hello truckers this is my first mod for ETS2 1.33 version of the game.
I work on this mod about 10 days and i think is very realistic physic mod bescuse of the road surface in the game is very flat.
This mod work best with this setings in the game:
Trailer stability minimum
Steering sensitivity minimum
Brake sensitivity on the half
Camera physic high
Next u must to when u enter in the game to open console and type next parametras.
g_suspension_stiffness 0.2
g_truck_stability 0.5
Then save game and restart game.
This physic mod is maked for wheel and mouse.
Not tested on keyboard.
I recomended to download Asphalt patch 1.4 for better realism of the roads.
This mod work with all truck in the game.
I hope u enjoy in my first mod.
Credits:
vboba89
DOWNLOAD 3 KB