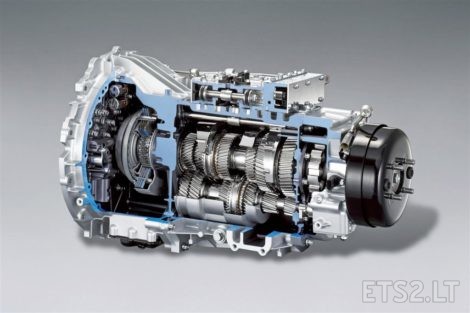 Transmission are available:
8Gear
8+1Gear
10Gear
10+2Gear
12Gear
12+2Gear
16Gear
16+2Gear
18Gear
the Transmissions are available for all SCS trucks ( Included the new Scania R&S) , Scania RS by RJL, MAN TGX Euro6 by Madster, Scania T by RJL
New adjust the physical options about the powertrain and brakes.
Also the new Auxiliary Brake System per Retardersystem. But I have changed the order of the brakes according to real model. First the engine brake, then the retarder at higher levels.
The mod should be at the top of the mod manager, because physical conditions and motors have to be overwritten in order to achieve the functionality.
Credits:
adi2003de
DOWNLOAD 411 KB