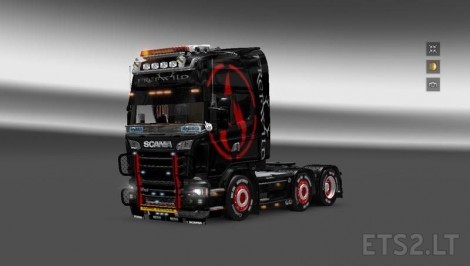 Has been created for Scania Streamline and by myself. Hope anyone likes it. Runs on current revisions. Have fun Nico
Credits:
NicoRiegler01
DOWNLOAD 5.4 MB
Gruber Mercedes Actros Mp4 ,the trailer is comming soon
Tested version 1.22x
Thanks for download
Credit:Alin876
Credits:
Alin
DOWNLOAD 5.4 MB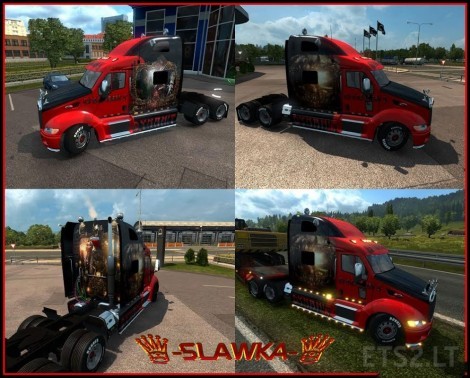 Skin Dynamit For Peterbilt 387 Truck
Tested 1.22 game version
Credits:
Slawka
DOWNLOAD 5.4 MB
Abstract skin for the Scania Streamline. Colour's changeable.
Credits:
Giacomo
DOWNLOAD 7 MB
World of Warcraft Legion skin for the Scania T rjl Longline
Credits:
JohnW
DOWNLOAD 20 MB
Mod tested on Scania RJL 1.4 and 1.5
Game version 1.20,1.21 an 1.22
Don't reupload to other sites or RESPECT ORIGINAL link for download!
Credits:
#Borce
DOWNLOAD 21.4 MB
Stepan Huber Skin for Scania RJL EXC Longline Truck
Test version 1.22.x
Author: Aleksandro
DOWNLOAD 21 MB