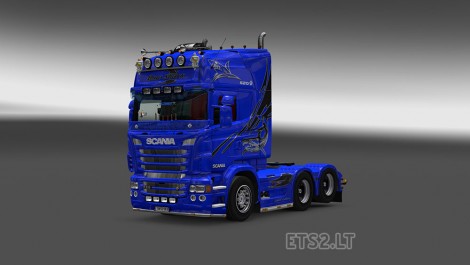 Mod tested on Scania RJL 1.4.1
Game version 1.20,1.21 an 1.22
Don't reupload to other sites or respect original link for download!
And pls dont ask me for other mods-addons, all you see you can find on this page 😉
Author: #Borce
DOWNLOAD 336 KB
2 variants of Regesta skin, suitable for all cabins.
Author: skaecik
DOWNLOAD 48 KB
This mod was tested on ETS2 Version 1.21x
This adds a two color option with a curve split that is customize-able in game, for the freightliner classic.
Do Not Re-upload!
Author: Direct Modding
DOWNLOAD 21 MB
Spartak Skin for Scania RJL Truck
Tested 1.22
Author: Big-Russian-Bear
DOWNLOAD 700 KB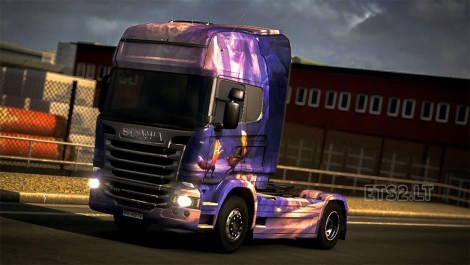 Simple foxy skin made for Scania Streamline
Credits:
redeye
DOWNLOAD 5.4 MB
This is the official skin supporting ChipperTimes.com and twitch.tv/ChipperStreams.
This version is exclusively for the default Volvo FH 2012 in-game, and more specifically, the Globetrotter XL cabin. Other versions of skins may become available if there is demand.
First skin ever, glad with the way it turned out.
This is for you Dan. 😉
-Reupload at will, but leave proper credit where credit's due.
-Tested on 1.22, but should work around the board.
Credits:
MinMe943
DOWNLOAD 1.4 MB
Volvo FH 16 2009 skin ets2.lt all volvo fh 2009
Credits:
by Agaxan
DOWNLOAD 1 MB